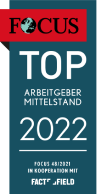 Back Office and Technical Processing
What we do:
We work hand in hand with our partner law firms to help consumers assert their rights. We are the central point of contact for all interested parties and customers.
Why you are a good fit for us:
You work in a structured, independent, and precise manner – and always focus on the consumers' needs. Teamwork is especially important to you and as a team we will actively shape the future of consumer protection.
Would you like to get started with us?
Then join our team.
While we do not currently have any vacancies in this area, we are always looking for bright minds who are ready for a steep learning curve. That is why we are always appreciative of speculative applications. You can send yours to karriere@scailex.group.
Have we convinced you? Would you like to apply or find out more about our company?
Your contact person:
-
karriere@scailex.group